Providing Excellence in NDE and Quality Inspection Services to Industries Worldwide.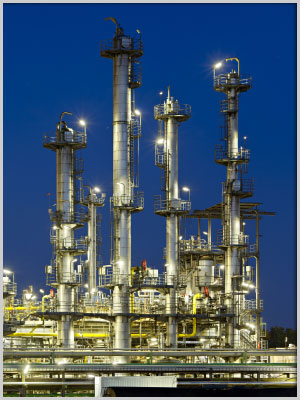 Welcome to Engineering and Inspections
At Engineering & Inspections Hawaii we have a large diverse group of employees and growing each year, each adding a unique background and a diversified work experience from all over the world combined into One Great TEAM Providing Excellence in NDE and QUALITY Inspection Services to Industries Worldwide.
We provide services to industries such as the Power Generation, Pipelines, Refineries, Chemical Plants, Fueling Terminals, Tank Storage facilities, Offshore Drilling Platforms, Flow Lines, Pump Stations, Compressor Stations, Ethanol Blending Installations, Butane Blending Installations, Bio Diesel Installations, Ethanol Plants, Shipping Industry's including Military installations such as Pearl Harbor Naval Shipyard, Red Hill Facilities, Hickam Air force Base, Kaneohe Marine Corp Base, Barbers Point Coast Guard Station, Pacific Missile Range Facility, remote locations such as Johnston A-Toll, Wake Island, Marshall Islands, Guam, American Samoa, US Fish and Wildlife on Midway A-Toll.
Guided Wave Ultrasonic – Long Range Ultrasonic Testing "WAVEMAKER"


Tube Inspection Services – Eddy Current, Remote Field Eddy Current

Testing, Internal Rotary Inspection Services


Automated and Semi Automated Ultrasonic Inspection utilizing TOFD, A-Scans, 

B-Scans, C-Scans, Phased Array, Corrosion Mapping, HIC, SIC, and Weld Inspection

Infrared / Thermography – ACFM – EMAT Technology


Specialized Inspection Systems and Programs
  Certifications / Consulting
API-570
API-653
API-510
API-1169
AWS-CWI
NACE Level II and III
DOT OQ Certified Personnel
ASNT Certified Level III
NAVSEA Level III Examiners
AWS – SCWI Personnel
City and County of Honolulu
  Company Certifications &/or Accreditation
CP-189 Compliant
NAVSEA / SUPSHIP Approved
DOT CT Number
US Navy Sonar Dome Program Approved Vendor
State of Pennsylvania Certified Above Ground Storage Tank Inspection Agency
American Bureau of Shipping Certified
PADEP Certified Above Ground Storage Tank Inspection Company
DOT CT Number (Tanker Trucks)
ISNetworld Approved Contractor
PICS Approved Contractor
NAVSEA Approved NDE Procedures (Non-nuclear )
NAVSEA Level III Examiners
Approved NDE Contractor For Us Navy Sonar Dome Program
NRC Radioactive Materials License
New York State Radioactive Materials License
Commonwealth Of Pennsylvania Radioactive Materials License
Member Pipeline Testing Consortium (PTC)
G0 Kahuna Certified
Better Business Bureau A+ Rating
Member National Compliance Management Service (NCMS)
Central Contractor Registration (CCR)
Member Online Reps And Certs (ORCA)
Small Business Concern
Mechanical Integrity Programs
Risk Based Engineering
Process Safety Management
Pipeline Integrity Assessment and Data Management
MS Office Based Data Management and Inspection Tracking Programs